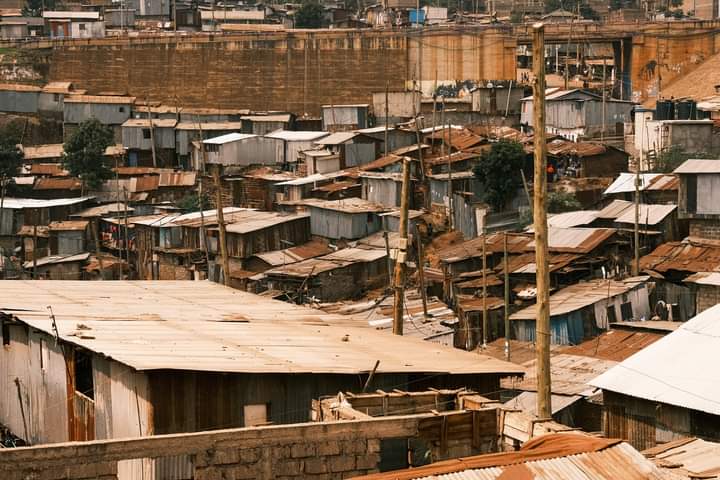 Welcome to Kibera in Nairobi, the largest slum in East-Africa. While attending our tour in Kibera you experience the culture of Kibera while learning about the history and geography of the area.
Kibera has a population estimated at one million. The name "Kibera" is derived from a Nubian word meaning "forest" or "jungle."
The slum originated in 1918 as a Nubian soldiers' settlement in a forest outside Nairobi, with plots allotted to soldiers as a reward for service in the First World War and earlier wars.
The British colonial government of the time allowed the settlement to grow informally, primarily because of the Nubians' status as former servants of the British crown that put the colonial regime in their debt.
Essentially, since the early 1970s landlords have rented out their property to a significantly greater number of tenants than legality permitted. Since the slum-dwellers find the rates offered to be comparatively affordable, the number of residents in Kibera has increased accordingly despite its unauthorized nature. Its population is put at anything between 600,000 and 1.2 million.
Kibera is situated southwest of Nairobi city centre and is framed by a railroad line and the Ngong River. Approximately one million people live in about 4 square kilometers, one third of Nairobi's population (and this number is rapidly growing). There are no precise figures. People say it is the most densely populated area on earth. The living conditions within Kibera are different depending on the area.
Kibera has residents coming from all the major ethnic backgrounds with some areas being specifically dominated by one tribe. This multi-ethnic nature coupled with the tribalism of Kenyan politics has led Kibera to be the site of small ethnic conflicts throughout its near 100-year history.
A railway line passes through Kibera, thus passengers heading for Kisumu can view the slum. This railway has got a lot of history as you will find out during the tour. It's 'the voice' of the people of Kibera in politics.
Kibera is heavily polluted by soot, dust, and other waste. Open sewage routes, in addition to the common use of flying toilets, also contribute to contamination of the slum with human and animal feces.
Kibera needs land/tenancy rights, housing, water, electricity, health clinics, education, employment, security plus much more.
More Information on Kibera and Nairobi
Next to an interesting and inspiring tour to Kibera, there are a lot of other day excursions to do in Nairobi. Here is a listing.